Call it PTSD from the 2016 election, but I don't trust the new polls that show Biden ahead of Trump by 15 points. The surveys are wildly inaccurate and are lulling Democrats into a dangerous sense of complacency.
As Joe Biden would say, the polls are malarky.
The Rasmussen Reports show Biden ahead by only 3 points. The Hill/HarrisX poll shows Biden ahead by only 4 points. On the other hand, Quinnipiac sees Biden ahead by 15 points. Somebody's got to be wrong here.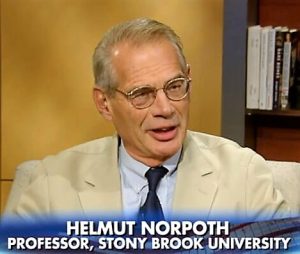 Another news story reports, "President Trump is all but certain to be re-elected, according to a political science professor who has developed an accurate presidential election prediction model." Posted on the Christian Broadcasting Network, the news story said, "Stony Brook University Prof. Helmut Norpoth revealed the result to the website Mediaite. Norpoth's model predicted Trump would win in 2016, even when the polls seemed to indicate the opposite."
"The university reported back in 2016, "Based on his analysis of primary voting, Norpoth gave Trump an 87%-99% chance of beating Hillary Clinton nearly one year ago. He stuck by his model in press interviews despite an overwhelming consensus of pollsters and pundits promising a Clinton victory."
Is CBN right?
I remember when the Reuters/Ipsos poll reported just before the 2016 election that Hillary Clinton had a 90 percent chance of winning. Supposedly, she was leading Trump by 45 percent to 42 percent in the popular vote. It was wrong, wrong, wrong.
Even the vaunted New York Times/Siena poll admits, "We usually complete interviews with about 1 or 2 percent of the voters." It's as if the pollsters went into a crowd of 100 people, talked to 1 or 2, and projected their views on the entire crowd. Sounds bogus to me.
The polls are "inaccurate," according to Democratic Rep. Elissa Slotkin (MI). She said, "I don't believe it," when asked about recent polls showing Biden performing well in key swing states, such as Michigan. The former CIA analyst said there are too many variables at play for a survey to accurately reflect what will happen in November. I agree.
"I don't for one minute think this [presidential] race is safe in anyone's column. I've been literally begging people to ignore those polls. They are a snapshot in time. And if 2020 has taught us anything, it's that we have no idea what's coming next," she said.
Furthermore, Yahoo News says:
► The polls fundamentally undercount the Trump vote.
► No poll can account for the toxic mix of voter suppression, COVID-19, and a president who is willing to use every power at his disposal to prevent Americans from voting.
► The pandemic has already crushed voter registration.
► Voters won't turn out because they risk catching the virus waiting in line at a polling place.
► Trump will never stop using his favorite strategy: strategic racism. Why is Trump defending the Confederacy? He knows that if he can keep dividing America based on race, he can still win.
► Trump just needs to keep enough voters from casting a ballot to slip through the Electoral College, again.
► Trump will lie, cheat, and steal to keep the one job that prevents him from being indicted — and his party will help him.
It's only July and a lot can change between now and Election Day on November 3. This is not the time for Democrats to put on rose-colored glasses and ease up on their election efforts. It's a time to be wary and to concentrate on phone banking, emails, letters, text, social media posts to elect Joe Biden.