If it were not for Tucson native and Arizona Democratic Senator Dennis DeConcini, the economic expansion during the Clinton/Gore Administration would likely not have happened.
Back in 1993, Republicans started their nearly 30-year trend of obstructing virtually every major Democratic Presidential initiative. They were screaming that Clintonomics would destroy the economy. That's when Arizona Senator Dennis DeConcini cast a pivotal yes vote that allowed Vice President Al Gore to break a Senate tie and launch the Clinton/Gore economic boom, including budget surpluses in the late 1990s.
Dennis DeConcini was born in Tucson on May 8, 1937. His father, Evo, was a judge on the Arizona State Supreme Court and a state Attorney General.
Dennis earned a BA degree from the University of Arizona, where he also earned his law degree. DeConcini then served in the Judge Advocate Generals Office.
DeConcini served as the Pima County Attorney from 1973 to 1976 before becoming a United States Senator in 1977.
He served three terms, from 1977 to 1995, in the US Senate and was a leading voice in international affairs, commerce, government and operations, foreign trade, and law enforcement.
In 1993 and 1994, he chaired the Senate Intelligence Committee.
He is responsible for an amendment to the Panama Canal Treaty of 1977 that allowed the United States to use whatever constitutional means necessary, including military, to ensure the waterway linking the Pacific and Atlantic Oceans remained open.
The only major blemish on DeConcini's political career is his involvement, along with Senator John McCain and three other US in the case of disgraced savings and loans owner Charles Keating. While found to have broken no laws or Senate ethics rules, the Keating Five, as they were collectively known, were found to have acted improperly.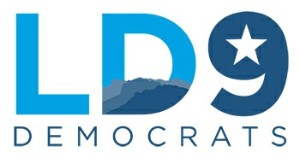 Senator DeConcini retired in 1995, and Republicans John Kyl and Jeff Flake held that seat until Democrat Kyrsten Sinema won it in 2018.
DeConcini rejoined his family law firm DeConcini McDonald Yetwin and Lacy after leaving the Senate. Today DeConcini is 83 and lives in Tucson.
He has served on numerous boards like the Arizona Board of Regents, Victims of Communism Memorial Foundation, and the Federal Home Loan Mortgage Company.
No one should ever forget that DeConcini's greatest political accomplishment was providing the pivotal vote that helped usher in the economic boom of the 1990s.
For more information, see https://www.govtrack.us/congress/members/dennis_deconcini/403346
https://en.wikipedia.org/wiki/Dennis_DeConcini
https://www.washingtonpost.com/archive/politics/1993/08/05/deconcini-backs-budget-plan/1dc760f3-6876-48cd-8453-500959e78e01/
Click the picture to also see: