Above: Adrian Fontes, Democrat for AZ Secretary of State, wants everyone to Be a Voter
Extreme Republican candidates are running for office in Arizona this November! If elected, they will attempt to defund public education, criminalize abortion, overturn past and future election results, promote fossil fuels, and continue to enrich themselves and special interests at the expense of working people.
Starting in early September, LD18 will launch an Outreach to help keep these Republican Extremists out of office.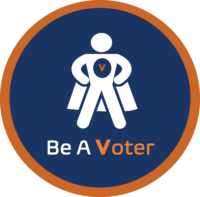 The goal of the Outreach will be to convince Democrats and Independents to "Be a Voter" in November and to elect candidates who share their values of funding public education; preserving reproductive freedoms; supporting voting rights, renewable energy, living wages, and more.
Will you help by knocking on doors?
We need volunteers to knock on doors (canvass) in our LD18 neighborhoods to encourage Democrats and Independents to "Be a Voter" in November.
Here are some details:
Outreach dates are September 9 – October 3. Choose which day and time you wish to canvass
Canvass on your own– or with a "buddy."
Never canvassed? No worries. We'll train you and provide you with a mentor.
Don't want to knock on doors but still want to help? Be a Driver!
For COVID safety, wear a mask and keep your distance at the door.
To sign up for the "Be a Voter" Outreach, click here. Complete the form, then press "Submit." An LD18 Territory Leader will get back to you with more information.
NOTE: Please encourage your friends, neighbors, co-workers, etc. (including those who don't live in LD18) to participate by sending them this link to our sign-up form: