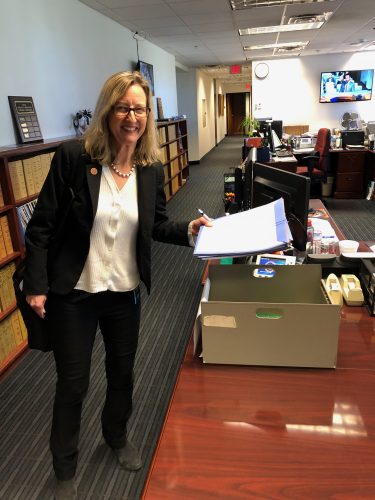 With Senate Democratic Leader David Bradley retiring this year, voters in Arizona Legislative District Ten will have a choice on whom they want to succeed him this November.
The Democrats have nominated one of the District's current State Representatives, Kirsten Engel, to be the next State Senator.
During her time in the State House: Ms. Engel has:
Spoken against the discrimination of LGBTQ community members.
Favored increasing low-income housing credits.
Supported fully funding public education.
Advocated for the state minimum wage.
Championed a more robust ballot initiative process.
Embraced HIV Prevention Education Legislation.
Supported background checks at gun sales.
Favored a woman's right to choose.
She, unlike her Republican opponent, reflects the sentiments and positions of the great majority of residents in the district.
Representative Engel graciously took the time to discuss her candidacy for the State Senate.
The questions and her responses are below.
Please tell the voters two reasons they should pick you over your opponent.
"I have been fighting for the constituents in my district since 2016 and I am ready to go back and fight some more."
"I will never shy away from a fight, whether it is funding for the kids and teachers in our schools or rental assistance for tenants so people can stay in their homes during the pandemic."
"I have the experience and skills to be an effective advocate for the people in LD 10 based on my four years in the State House, being an environmental attorney, and a teacher. I've used those skills effectively to fight for environmental protection and criminal justice reform."
Please tell the voters at least two ways your opponent does not reflect the vision of LD 10.
"Unfortunately, my opponent has not announced her platform for the Arizona State Senate. All I've seen of her positions are related to her recent race for CD2, such as wanting to build Trump's racist wall.  A position in the state legislature is not a consolation prize after dropping out of a federal race, the voters deserve to know more about what she intends to do in the legislature."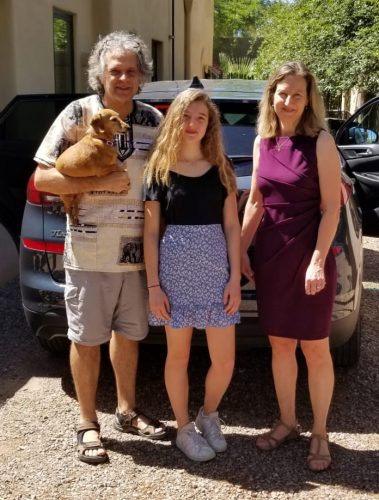 Note: The Republicans have nominated Justine Wadsack, a person with open support for the fringe conspiracy groups Q'Anon and Purple for Parents. She is probably not the mainstream public servant people in LD10 need.
Please tell the voters at least two accomplishments you are proudest of from the last legislative session.
"I am proud of the work I did with my democratic colleagues to chart a health and economic response to the pandemic. Part of that response was my budget amendment to prohibit price gouging. Interestingly, the Attorney General has wanted such authority for years in order to protect Arizonans from greedy entrepreneurs who seek to profit by taking advantage of people during their desperate situations."
"As the ranking member on the House Judiciary Committee, I worked on bipartisan criminal justice reform legislation. Unfortunately with the session being cut short by the pandemic, none of those bills made it across the finish line."
"I am also proud of what I have done after the legislative session ended advocating for tenants that are in danger of eviction for nonpayment of rent. I am worked with a coalition of local government agencies and nonprofits to extend the Governor's eviction moratorium and to get the state to drop some of the eligibility criteria it was using that had the effect of preventing tenants from receiving rental assistance."
Please tell the voters at least three public policy issues you will advance if you are elected to the Arizona State Senate.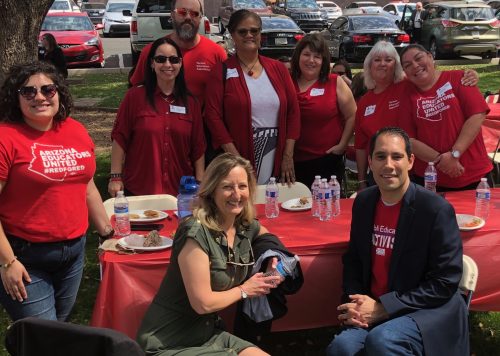 "An increase in the weekly unemployment benefit amount and an increase in the amount of money a person can collect through part-time work and still collect unemployment.
Entirely restore the money in K-12 Education that has been cut since the recession.
Increase the number of counselors in our schools.
Substantially invest in the financial aid trust fund to ensure that any student that wants to go to college can afford to go to college.
Enact climate change mitigation measures and incentivize the use of clean energy.
Require hazard pay for essential workers.
Reduce Arizona's fifth highest in the national incarceration rate by reforming sentencing laws and making more use of probation and diversion programs for nonviolent drug offenders.
Create a Citizens oversight board for the Department of Corrections.
Eliminate abusive policing practices by creating a statewide database on police disciplinary actions, require training for officers in de-escalation tactics and cultural sensitivity, require body cameras to be worn the entire time officers are on duty and work with cities to send out mental and behavioral health workers, rather than police officers, in crisis situations that merit such expertise rather than a law enforcement response."
Is there anything you would like the voter to know about you or your candidacy that has not been asked in the first four questions.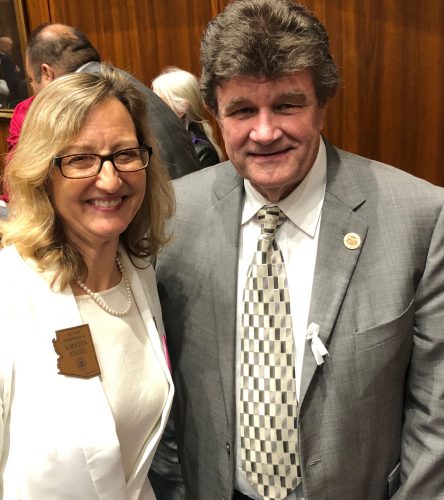 "Arizonans deserve better than we have received under the states Republican leadership. David Bradley has been excellent in serving the state and district and I would like to honor that legacy and continue his agenda working on issues like child welfare, education, health care, and the environment, Because Mr. Bradley is retiring, I would like to step up and continue to work for the people of this district as your next Senator.  I am really looking forward to working with Domingo DeGrazia and Stephanie Stahl Hamilton in the House.  Together we will work as a team for the people of LD10!"
For more information on Representative Engel and her candidacy, please check on her webpage here and her Facebook Page here.
Please also watch her performance at the LD Ten Clean Elections Debate by clicking on the link below:
Please remember:
The General Election Day is on November 3, 2020. Please see the below graphic for all-important voting dates. 
Please check your voter registration at vote.
Register/sign up for the Permanent Early Voting List (PEVL) in Arizona or any state that allows early or absentee balloting and mail. Arizona residents can sign up at vote. 
Arizona residents, mail your General Election ballot by October 27, 2020, for the November 3, 2020 election. With recent issues with the Post Office, you should consider mailing them out by October 23, 2020, if not earlier. 
Check-in with the Secretary of State's office where you live to verify your mail-in ballot was received, processed, verified, and counted.
Know the voter ID requirements in your state.
If you can, support Clean Election Candidates with a small contribution.
Also, please remember to stay informed on all the candidates and vote for all the offices on the ballot.
Also, remember to research all the ballot initiatives, sign to get them on the ballot if you support the measure, and vote on them as well.