Arizona State Senator Kirsten Engel (D-LD10) has an impressive resume that checks all boxes as a Democratic Congressional Candidate looking to succeed the retiring Ann Kirkpatrick in 2022.
Senator Engel has been:
A staff attorney for the Environmental Protection Agency.
A staff attorney for the Sierra Club.
The acting chief of the Massachusetts Environmental Protection Division.
Visiting Associate Law Professor at Vanderbilt, University of California, and Harvard.
Professor of Law/Environmental Law at the University of Arizona (a position she still holds.)
Associate Dean for Academic Affairs at the University of Arizona from 2012 to 2015
A member of the Arizona State House for LD 10 from 2017 to 2021.
A member of the Arizona State Senate for LD 10 starting in 2021.
While a member of the Arizona State House, then-Representative Engel served on both the Energy, Environment and Natural Resources Committee and the Judiciary and Public Safety one.
In the Senate, Senator Engel sits on the ethics, finance, judiciary, legislative council, and natural resources, energy, and water committees.
Her voting record repeatedly demonstrates her support for progressive causes. According to Votesmart, Representative/Senator Engel has voted to support:
Public health safety measures like mask mandates for businesses.
Voter Rights.
The Ballot Initiative Process.
Maintaining the Permanent Voting Mailing List (PEVL.)
Fully funding public schools.
Protecting members of the LGBTQ community and advancing their civil rights.
Affordable Housing.
Fully funding environmental programs.
The Minimum wage for everyone.
HIV prevention education.
Gun-free school zones.
A woman's right to choose.
Background checks for gun purchases.
Campaign Finance disclosures.
She has also written extensively on Arizona's environmental and water issues. Please click on the links at the end of the article for examples of her writings.
If elected to succeed Ann Kirkpatrick in Congress, she would bring her vast expertise in the environment and other areas to the chamber as she works to create a vibrant and sustainable economy her daughter's generation can thrive in.
Senator Engel graciously took the time to respond to questions about her candidacy.
The questions and responses are below:
1) Please tell the readers two reasons you would like to become the next House Representative from Arizona House Congressional District Two.
"First and foremost, I'm running for my daughter, to create an economy here in Southern Arizona where she and those of her generation will thrive. When my daughter was in the fifth grade, I joined her school's Site Council. I was impressed by how hard the teachers and staff worked but was also astounded at how little support the school received from the state legislature. It made me mad. It made me want to run for public office. My daughter, Helene, is now a junior in high school, and we're starting to think about what opportunities will be available to young people like her in the future – will S. Arizona be able to hold her here to live, work and raise a family?"
"Second, I am running for Congress because I will be a strong voice for supporting the Biden/Harris administration's plan to build back from the pandemic in an economically and environmentally sustainable manner so that we're not dependent upon stimulus checks the next time we run into trouble. We need to invest in the physical environmentally sustainable infrastructure — bricks, mortar and digital — but also the socially sustainable infrastructure — job training, childcare supports, and college and career-readiness programs — that will mitigate climate change and safeguard our water resources at the same time we create good-paying jobs, and secure the economic foothold of women and people of color in our workforce and guarantee them equal pay."
2) Please tell the readers what are at least two qualifications you have to serve in the House of Representatives.
"Like so many of CD2's constituents, I've had to balance work and parenting during this long pandemic. As a working mom and the daughter of senior citizens, I have a personal understanding of just how hard it has been for so many families and how we can help them to recover and emerge from the pandemic stronger than ever."
"I have experience and expertise on the issues that will matter most to our region during the next decade – education, job training, housing, water law, climate change — and a vision for a sustainable and equitable economy that will move Southern Arizona forward."
In the state legislature, I have demonstrated my ability to listen to a broad spectrum of interests, park my ego at the door, and work across the aisle to find practical, bipartisan solutions to Arizona's most pressing problems without sacrificing my democratic values.
3) In your opinion, what are the three most important issues facing Arizonans and the American People? Please explain.
"Development of sustainable and equitable infrastructure development post-Covid 19. The lack of infrastructure development – both physical and social – is preventing Southern Arizona from realizing its full potential. We need additional investment in rural broadband, commerce, and transportation, from roads to our ports of entry along the border, as well as improvements that will safeguard our environment, from wastewater treatment systems to EV charging stations. But we also lack the social infrastructure needed to power a sustainable 21st economy, which includes — job training, childcare support, and college and career-readiness programs that will enable people who are traditionally left out of our economy to engage in and contribute to its rebuilding post-COVID-19. One of the most important issues facing Arizonans is how to make these critical physical and social infrastructure investments in a sustainable and equitable manner."
"Access to affordable, quality healthcare. Healthcare is a human right, not a privilege. Unfortunately, access to quality healthcare remains unattainable for too many in our society. We need improvements to guarantee universal coverage for every American."
"Protection of our civil and political rights, especially our voting rights. We are seeing an all-out attack on access to voting in Arizona and across the country. We need strong actions at the federal level to guarantee everyone has the opportunity to vote and make their voice heard. We must also take a strong stand against discrimination of any kind in order to create a society where everyone is treated equally and has the opportunity to succeed."
4) Please explain your views on border security and immigration reform.
"The Trump Administration failed us on this issue. By attempting to secure our border with a wall and demonizing all immigrants, Trump made us less safe and destroyed trust. With respect to the border, I see three pieces: the border itself, what's on the other side of the border, and finally, this side of the border. By that I mean, first, with respect to the border itself, we need to do two things: secure our borders in a way that actually works, with appropriate investments in technology and infrastructure rather than a wall that divides people and destroys trust and the border environment but does little to actually secure the border; and second, we need to build our capacity and legal process so that immigrants and children will be treated humanely so that our immigrant community can legally accept the jobs that will grow our economy, and so that we can welcome asylum seekers fleeing persecution. With respect to the other side of the border: we need to address the root causes of migration, including the inhumane and brutal conditions in Central America that are causing so many to risk their lives to come here. And finally, with respect to this side of the border,we need to find a way to make a legal home for the 10 million hard-working members of our communities who are already here, by enacting comprehensive immigration reform that creates a pathway to citizenship."
5) Please explain your views on funding the police and law enforcement reform.
"Every day we are witnessing new instances of police violence and discrimination against our black and brown communities. The core mission of law enforcement should be to safeguard our communities. One's right to safety and security by law enforcement should not depend upon the color of your skin. We need reforms to law enforcement and we must also recognize that not every call to 911 warrants a police response.
When I went on a police ride-along, I was struck by the many roles law enforcement plays, from tracking down and arresting persons posing grave threats to our safety to responding to the presence of an unarmed homeless man suffering from drug addiction. In the absence of an immediate criminal, medical, or safety issue, 911 calls involving persons suffering from a mental health issue should be diverted to a crisis line staffed by professionals trained in how to de-escalate or stabilize someone in crisis, and who can assess whether a mental health crisis team should be dispatched.
I support more police training, especially in cultural awareness and de-escalation tactics, and police accountability measures that have been adopted in other jurisdictions, such as 1) the requirement that peace officers wear and activate a body-worn camera during any contact with the public initiated by the police officer to investigate or enforce a possible legal violation; 2) that use of deadly force be investigated by an officer or agency independent of the officer who used that force, and 3) that a database is maintained for all police disciplinary actions for the benefit of departments conducting background checks for the purpose of hiring law enforcement officers."
6) Is there anything not covered in the first five questions that you would like the readers to know? Please explain.
"This will be one of the most competitive races in the country and it is key to maintaining our Democratic majority in the U.S. House of Representatives in 2022. This district has always been competitive. Just four years ago, it was held by a Republican. We know that this race will be a top priority for Republicans as they try to take back the House, undo the progress that we've made, and impede President Biden's plans to rebuild our country. We need to ensure that we are well-placed to be successful in November 2022, so that we can keep this district blue and continue fighting for the needs of Southern Arizonans. I would be proud to carry on in the tradition of strong leaders like Gabby Giffords and Ann Kirkpatrick, who won tough races and stood up for Southern Arizona values."
---
Among the elected officials who have endorsed Senator Engel's candidacy for the House of Representatives are current and former Pima County Supervisors Sharon Bronson and Betty Villegas.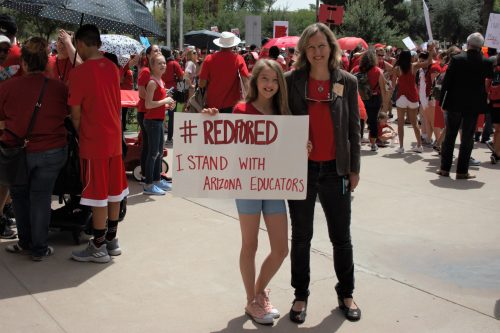 For more information on Senator Engel and her candidacy, please click on her any of her social media sites below.
Website: www.EngelForArizona.com
Facebook: www.facebook.com/EngelForArizona
Twitter: www.twitter.com/EngelForArizona
Donate link: Donate to Engel for Arizona
To read her articles on public policy issues, please click on the links below.