We have 30 days to decide Arizona's voting maps for the next ten years. Last Thursday, the AZ Independent Redistricting Commission (IRC) reviewed, haggled, tweaked, and finally accepted draft maps for Legislative and Congressional districts.
The IRC is now required to receive public input for 30 days on the draft maps. The first public hearing will be a virtual town hall on Saturday, November 6 at 10:00.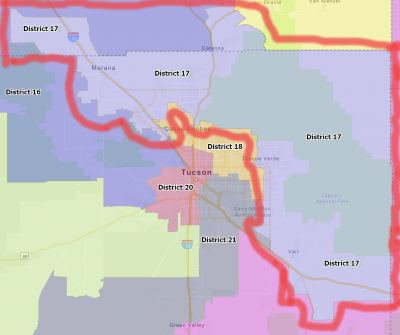 Register to speak in advance.
I did, and you can too. Participants must be registered by 9 am on the day of the event.
Expect throngs of red-shirted Republicans to speak at the upcoming IRC town halls and hearings. They will be vocal in their support of the Approved Legislative Draft Map.
Unfortunately, during Thursday's meeting Chair Erika Neuberg once again sided with the Republican Commissioners and voted to adopt Commissioner David Mehl's LD Test Map 9.2, which was the basis for the Approved Legislative Draft Map.
This is the map that jams a safe Republican district (LD 17) into suburban Tucson by combining Marana, Oro Valley, Tanque Verde, and Vail. LD17 has an almost 10-point voter spread in favor of the Republican Party.
This is the suspect map that the CEO of the anti-consumer Southern Arizona Leadership Council delivered to Republican hack David Mehl. Mehl founded the group to manufacture Republican candidates. GOP bagman Jim Click is on the board.
This is the map that was actually submitted by GOP spy, Anna Clark, 2nd vice-chair of the Pima County Republican Party.
This is the map that puts Oro Valley in LD17, a sprawling gerrymandered district that extends from Marana over the Catalina Mountains to Redington and from Catalina to south of Vail.
This is the map that creates the all-white crescent or the inverted C around Tucson.
This is the map that ensures Republicans control of the state legislature for the next ten years.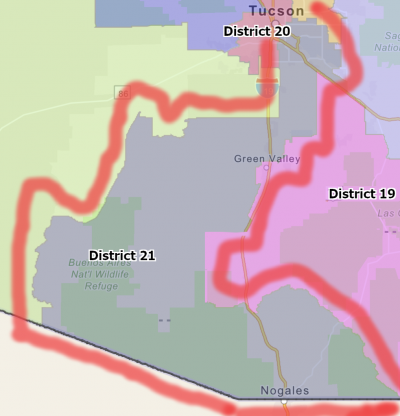 Your testimony will matter. Commissioner Neuberg stated that when people turn out, "it is significant."
Public comments can be made at the Virtual Town Hall on Saturday, Nov. 6th, starting at 10 am and ending after all comments are heard. Register to speak 11/6/21. A Spanish language interpreter and a sign language interpreter will be available to assist people who would like to participate.
For further suggestions on talking points/your testimony click here or contact info@demsov.org we'll help you craft your message.
👎 The Congressional district final draft map: Click here
👎 Legislative district final draft map: Click here
Use the link below to view maps and the IRC's Demographic and Competitive Data Analysis for these final versions. IRC Draft Map webpage
You can watch the IRC hearings live on YouTube: https://youtu.be/bzuz9cRSGsM on November 6. But why spend time yelling at the screen. Speak up! Register to speak 11/6/21.