Democrats in Arizona are organizing earlier than ever to re-elect Senator Mark Kelly, put a Democratic Governor into office, and win a Democratic majority in the state legislature.
To achieve this ambitious goal, Dems have awakened the once-sleeping Giant — the Democratic coordinated campaign. Known as Mission for Arizona, it is active statewide 13 months before the 2022 election.
Meanwhile, the Republicans are branding themselves with Trump, who is repellent to independents, who make up 1/3 of Arizona voters, and toxic to Democrats, who make up another 1/3 of voters.
Impressive accomplishments
Democrats are building on impressive 2020 accomplishments when 32,000 Democratic volunteers:
Contacted 1.7 million voters in Arizona.
Signed up 75,000 voters to vote by mail (joining the Active Early Voting List).
Make 12.5 million calls to voters.
Sent 12.6 billion campaign texts.
The results included electing Mark Kelly, who attracted 1,716,467 votes plus a majority vote for President Joe Biden.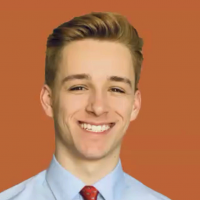 "We are here to say that this year we will win more," said Raquel Teran, chair of the Arizona Democratic Party and a state Senator from LD30 in Maricopa County. "This is our moment."
Democrats are two seats away from a majority in each chamber — the closest margin in Arizona since 1966.
The party has turned to an experienced organizer to quarterback in the southern Arizona Democratic campaign: Isaac Bardin. He is a veteran of a congressional race in 2020, the primary cycle in New York City, and a New York City campaign to sign up people for vaccine appointments.
Bardin has been working seven days a week at the Pima County Democratic headquarters.
Now is the time for latent volunteers to become active or contact their legislative district and become a precinct committeeperson.
Democrats can sign up for campaign events at https://www.mobilize.us/missionforaz/
Weekly canvassing times are every Wednesday and Thursday at 4:00 PM, and every Saturday at 9:00 AM, noon, and 3:00 PM.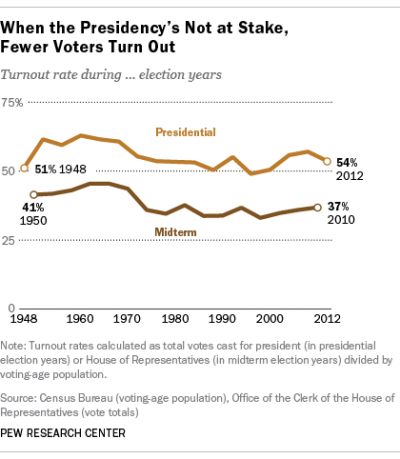 Because of Republican voter suppression, the party has hired a Voter Protection Director to assist voters and an organizer for out-of-state volunteers, for example, from blue states like California or New York.
Starting at a disadvantage
Democrats know that they are starting at a disadvantage because the groups who vote the most reliably Democratic — young people and voters of color, turn out at lower rates during midterms.
Historically, the President's party in power loses seats in Congress in the mid-term elections. Democratic leaders in Arizona know that all the statewide and federal races will be extremely close. Estimates are that half a million fewer voters will turn out in 2022.
Republicans are targeting US Senator Mark Kelly and US Congressman Tom O'Halleran, representing the 1st Congressional District.
Fortunately, a poll of Arizona voters shows that Kelly is leading over all the potential GOP opponents. In a potential head-to-head matchup, Kelly leads Mark Brnovich 43% to 39%. Overweight attorney general Mark Brnovich, who is challenging Kelly, posts childlike videos of himself swinging nunchucks. (Forward this to your friends.)
Huge turnout
The key to winning for Democrats is to generate a huge turnout of Democratic voters. There are 1,374,540 registered Democrats in Arizona — 31.82% of registered voters. Again, Trump is noxious to Democrats and his presence will drive Democrats to the poll, as happened in 2020.
"This is our opportunity to finally take back the state legislature and have a Democratic majority. Just imagine how incredible life would be in Arizona if we had Democratic governor and Democratic majority in the state legislature," Bardin said.
Led by a youthful and energetic leadership team, the Democratic Party is focusing on educating ordinary voters, many of whom are unaware there is an election in 13 months. In addition, Democrats are organizing on college campuses and reaching Latinos with Spanish-speaking volunteers.
To that end, Project 15/30 places full-time, year-round Democrat organizers in all 15 counties and all 30 legislative districts. In Pima County, they are Lauren Burson and Vivian Morrison
On top of that, the Arizona Democratic Legislative Campaign Committee (ADLCC) is specifically focusing on flipping the legislature blue.
For starters, Kelly needs signatures on his nomination petition. You can sign Mark Kelly's nomination petition to get on the ballot at https://go.azsos.gov/rhnr. He needs 20,000 signatures. You can also click to Donate to Re-Elect Mark Kelly
7 public issues
The Mission for Arizona is also surveying voters about what issues are most important to them. A recent Gallup poll asking into Arizonan's public values showed they cared about seven issues:
Education
Lowering healthcare costs
Jobs and economic opportunity
Protecting the environment and a sustainable future
Civic engagement and leadership
Fair, just, and equitable systems
Immigration reform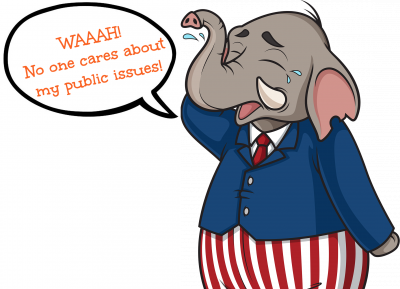 Notably, these are all Democratic issues.
Republicans meanwhile are campaigning on issues like Trump, shutting down the Mexico border, spreading guns everywhere, voter suppression ("election integrity"), anti-abortion, less regulation of businesses, and an America First foreign policy.
Notably, Arizonans don't care about Republican issues, according to the poll.