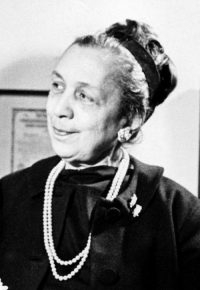 Ethel Maynard, the first Black woman elected to the Arizona legislature, is a Tucson public servant people should remember for her trailblazing achievements.
Born in Connecticut, Maynard became a nurse in Harlem, New York, before moving to Tucson in 1946 and working at the Tucson Medical Center.
A Vice President of the Arizona NAACP and member of the board of Planned Parenthood, Maynard, a Democrat, became the first Black woman to serve in the Arizona House of Representatives. She held office from 1967 to 1973.
While in the State Legislature, Maynard served on the Judiciary, Suffrage and Elections, and Public Health and Welfare committees. She helped reestablish the Arizona Commission on the Status of Women.
Her most far-reaching legislative achievement is writing the education bill that led to state-supported kindergarten. She also supported welfare reform, emissions tests for automobiles, and giving 18-year-olds the right to vote.
She is reported to have countered 1960's radical demonstrators' message of "Burn Baby Burn" with "Build Baby Build."
Maynard's other political achievements included:
Vice President of the Tucson Council for Civic Unity, an organization dedicated to civil rights and school integration.
Member of the 1968 Tucson Commission on Human Relations that monitored local civil rights progress.
Founder and Executive Board Member of the Safford Area Council of the Tucson Committee for Economic Opportunity
Delegate to the 1956 Democratic National Convention.
Ethel Maynard was a true pioneer and trailblazer for Black and Woman Public Servants. That she accomplished so much during the transition to the Civil Rights Era is a testament to her perseverance, work ethic, political skills, and strength of will.
The people of Tucson and Pima County should never forget Ethel Maynard (1905 – 1980) and the path she paved for Blacks and women in Arizona.
For further reading:
https://en.wikipedia.org/wiki/Ethel_Maynard#Career
https://www.wikiy.org/en/Ethel_Maynard-8882806048
https://www.azwhf.org/copy-of-helen-mason-1